-suspect in custody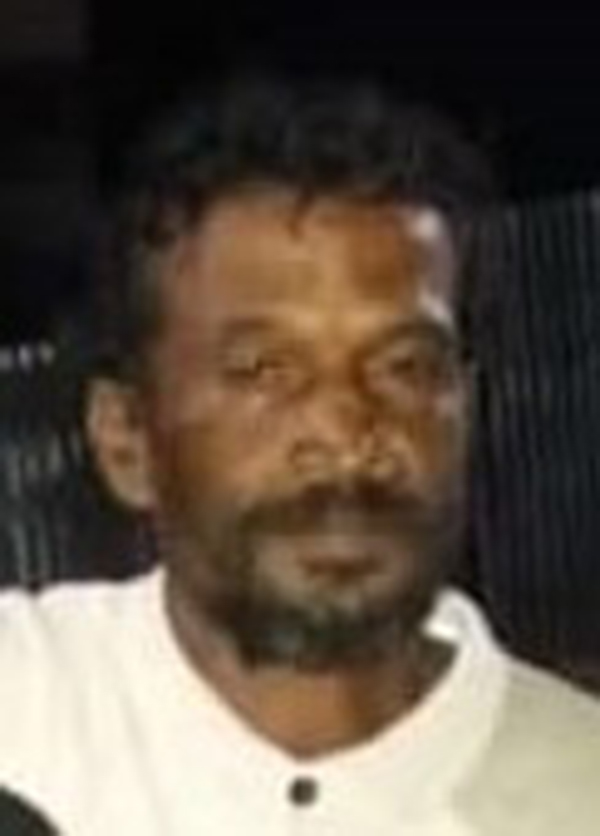 An Ituni man is now dead following a drunken brawl between him and another resident of the Region 10 village on Wednesday. The incident occurred at BQ Range house Kaburi Street, Ituni, at around 09:00 hrs. Dead is 56-year-old Fredrick De Souza.
According to the police, an unknown caller called the Ituni Police Outpost and stated that a male was seen lying in front of his house. Upon arrival, the male victim was observed laying in an unconscious state in front of his home, bearing wounds to his head, abdomen and feet and was subsequently taken to the Ituni Health Care Centre then to the Linden Hospital Complex where he later succumbed to his injuries.
Neighbours related to INFO 10, that the man and the 39-year-old suspect, were imbibing alcohol all day and were both intoxicated when they began to fight. The neighbour said this is a regular occurrence with the victim. After the suspect realised that the victim was on the ground and not getting up, he dragged him to his relatives' home where they realised he was in an unconscious state. Persons who witnessed the altercation between the two, said a picket was involved.
The suspect who was contacted about 22:00hrs and was observed to have a wound above his right eye. When questioned about how he was injured, the man stated that the victim told him not to enter his (the victim's) yard, following a misunderstanding. He said he entered the yard and the victim attacked him with a picket and he defended himself.
He was escorted to the Ituni Health Care Centre to receive treatment for his injuries, and later taken into custody where he remains, assisting with the ongoing investigation.
The victim's body is presently at the Memorial Mortuary awaiting PME
Investigation is ongoing